After dying in 2009, Michael Jackson's fans are still increasing. Famous for his innovative dance moves and unique outfits, there's no better character and star than Michael Jackson this Halloween! Here's a quick guide to the different themes available for Michael Jackson costumes.
The Thriller Look
As one of the most famous music videos of all time, Thriller is a theme that suits Halloween perfectly. Full of zombies and werewolves, there's plenty of inspiration for anyone who needs to come up with a Halloween theme.
The first option is to dress as Michael himself does in the music video, wearing the classic red leather jacket and pants combination. You'll need to buy these separately for adults, or you can choose the newly released Thriller jacket for kids. Then get your friends to dress up as zombies and have a huge group dance!
Be A Smooth Criminal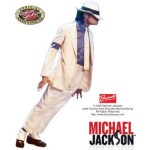 New for 2010 is the Smooth Criminal Michael Jackson costume. Everyone remembers the classic video, where Michael wears the distinguished white suit and performs some dance moves that most of us will only ever dream of being able to do!
The Smooth Criminal Adult Costume complete kit is officially licensed and comes with the 1930s gangster jacket and pants, the tie, arm band and spats. You'll need to buy the shirt and hat separately, which are also available as officially licensed merchandise. The hat is a distinctive white color with a black band.
The Iconic Military Jacket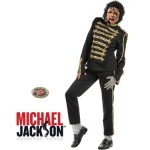 Nobody can forget Michael Jackson's iconic military jacket ensemble, paired with ankle swinging pants and sparkling socks to show off his impressive dance moves. You can be sure everyone will recognize who you're supposed to be in this ensemble!
The Michael Jackson costume kit, officially licensed, comes with the detailed military jacket and gold embellishments. You can pair this with other accessories that are sold separately, including the socks, wig, hat and glove. You can buy the military jacket in either red or black, for adults and children.
Other Classic Michael Jackson Costume Looks
There really is no limit to which costumes you can choose when you're dressing as Michael Jackson this Halloween. What about his all-black Bad look, or the classic black sequin jacket as seen in Billie Jean?! The choice really is yours!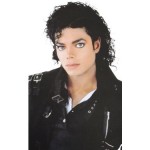 The Michael Jackson Wig and Accessories
Whatever costume you choose, you're going to need to get the hair right. Michael's hair is a best remembered as distinctive curly black cut, and the Michael Jackson Adult Curly Wig will help you get the look right. You could also opt for the newly released Michael Jackson Performance Kit that includes the wig, distinctive glove, hat and sunglasses. And don't forget the sparkle socks! Available as official merchandise in child size.
Halloween Props and Decorations
Gothic & Vampire Costumes
Accessories and Makeup
Halloween Costumes
Pet Costumes
Halloween Party Supplies
Hats, Wigs and Masks
Get a $250 Sears(R) or Kmart(R) gift card for Halloween costumes, candy, and decorations.